>> HRSG lifetime monitoring system —
LTM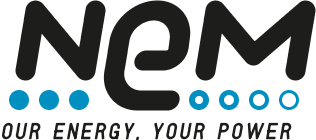 NEM is the globally leading company in the design and supply of steam generating equipment, like Heat Recovery Steam Generators (HRSGs).
The LTM system is an online fatigue damage estimator based on measurements at critical HRSG components, as well as process conditions during start-up & shutdown cycles and will be supplied by NEM to their customers as part of the boiler.
Existing boilers can also benefit from the LTM system as its versatile design supports off-line analysis (advanced graphical trend analysis tool, report generator) to determine component fatigue usage.
LTM software is certified by TÜV SÜD.
Download the NEM Special Products leaflet: Lifetime Monitoring Systems.
Hummeling Engineering is responsible for the development & implementation of the complete LTM system in Java™.